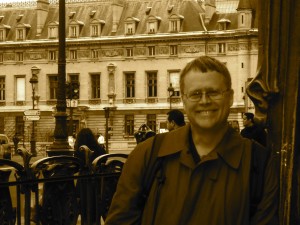 Steve Holt, Managing Partner
Steve has nearly four decades of experience in the news business, as a writer, reporter, critic, editor, and manager in radio, television, and print. He has taught writing, both one-on-one and to large groups, including leading writing seminars for BBC London. He modestly denies any resemblance to Cary Grant.
Steve@GetMeRewrite.biz
Margie Smith Holt, Managing Partner
Margie spent 14 years as a television news reporter and anchor, winning a few Emmys and covering thousands of stories about every subject imaginable. Like Hildy Johnson in His Girl Friday, she got tired of the news business and quit, first working in non-profit communications and media relations for several years, then moving to the Caribbean where the editor of the local newspaper stalked her at her waitressing job until she agreed to write for him.  Since returning to the States, her assignments have included reporting and anchoring for CBS radio, writing about the performing arts, and teaching journalism.
Margie@GetMeRewrite.biz